Become Part of the Family
We believe that our employees are our most important resource and our success depends upon creating and retaining a staff capable of delivering an exceptional dining experience to every customer, every time.
Core Values
P – People and Pizza
Our people and our product are our key differentiators. We want team members to feel as part of our family and we want only the best service oriented team players. We will use only the highest quality raw ingredients to produce our unique menu. We provide uncommon flavors through a common/familiar vehicle, Pizza and Beer.
I – Inspiration
We believe in mutual respect, unified efforts, and an ownership mentality to inspire excellence in our team members.
E – Education
A commitment to ongoing education to our staff through training and team-focused events provides a foundation for best in class service. We are committed to educating each customer through our efforts with our team members.
S – Standards
We are committed to hitting our standards 100% of the time with 100% of our guests. The last guest receives the same, uncompromising experience as our first customer of the day without exception.
Our Way of Doing Business
Pies & Pint's success depends on our people. We believe that a commitment to uncompromising values and integrity should always guide our decisions and actions as we pursue our goals. These values form the foundation of our measurement of success:
We believe in providing legendary service.
We believe that good enough isn't.
We believe in honesty and trust.
We believe in the ongoing training and development of our people.
We believe our continued success depends on teamwork.
We believe in doing business in a professional and orderly manner.
We believe in being responsible to others and to ourselves.
We believe in personal accountability.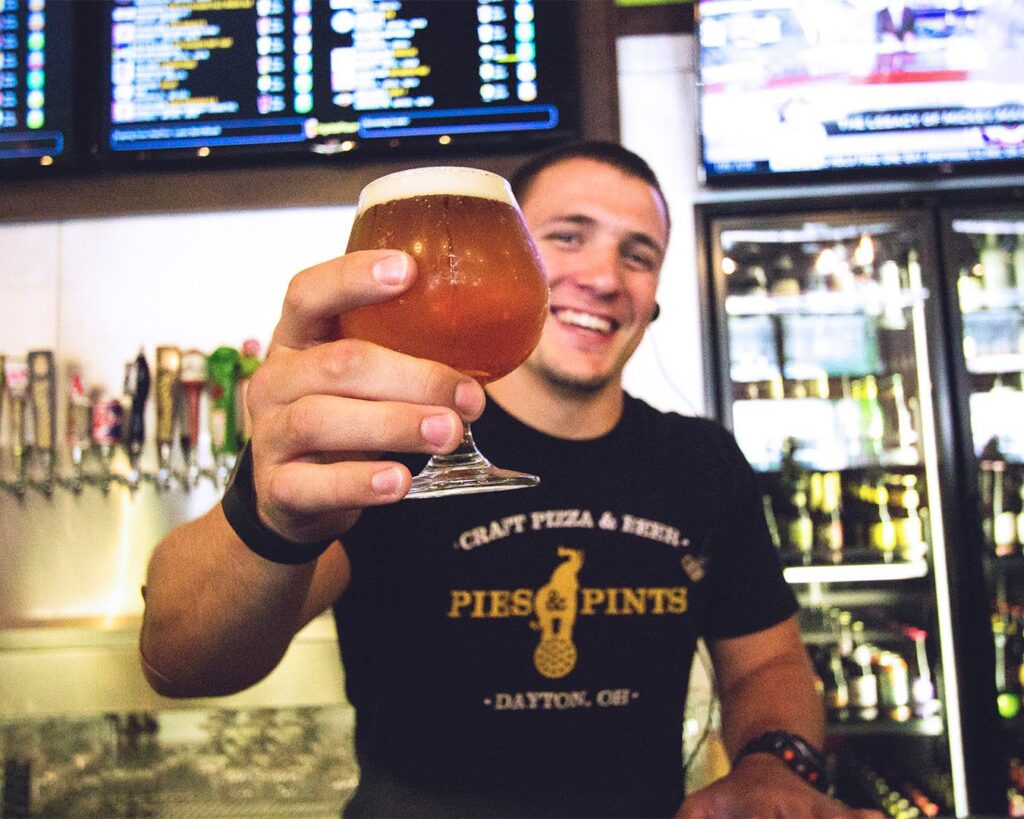 We want you to enjoy your time here and are committed to helping you succeed in your new job.

Rob Lindeman and Kimberly Shingledecker
The pizza you daydream about starts with a team that puts their heart and enthusiasm into your P&P experience!
Apply Now